Thulium assists organizations to understand and develop their brand identity and story. By focusing on creating brand influence through developing powerful customer relationships and brand stories for companies in the Fortune 1000, especially in the social media space, Thulium shifts corporate and customer culture around extraordinary brands.

Some of our clients have included: Verizon Enterprise, IBM, SYNNEX, Zuora, Kawasaki Motors USA, Appboy, Dynamic Signal, The CMO Club, KPMG, U.S. Department of Defense and VentureBeat to name a few.

We provide services in 6 primary areas:

1. Brand Identity
2. Brand Influence & Amplification
3. Executive Branding
4. Social Media Training for Executives and Corporate Teams
5. Team Building via Social Influence
6. Professional Video Production & Livestreaming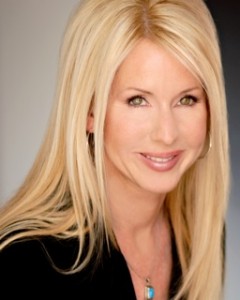 Tamara McCleary, Founder, CEO & Brand Ambassador

As an internationally recognized expert on relationships, influence and conscious business, Tamara McCleary is ranked by Klear in the Top 1% of global Social Media Influencers and is listed as one of the Top 50 Social Influencers of 2015 by Onalytica. Tamara is also an IBM Futurist and was ranked by LeadTail as the third most mentioned person on Twitter by Chief Marketing Officers in 2015. She presents keynotes and workshops on the topics of Conscious Business, Social Influence, Women's Empowerment, Marketing to Millennials and Women, Women's Leadership, Diversity, and Social Economics in a Sharing Economy. Tamara is the creator of the trademarked RelationShift® method.

To find out more about Tamara, read her blog and view her speaking videos, visit her website by clicking here.

Michael McCleary, Producer / Principal

Thulium's video divison is run by Michael McCleary, an accomplished corporate and documentary film producer. He has worked in the corporate video and branding business for over 10 years and has previous corporate experience in marketing, branding and finance. He runs teams of one to five depending on the needs of the client.